Diwali Gift Box
18 sold in last 11 hours
Introducing our exclusive Diwali Gift Box, a perfect blend of health and happiness! This beautifully curated gift box is designed to bring joy and well-being to your loved ones during the festive season. Inside this box, you will find a selection of premium cold-pressed oils, carefully chosen for their exceptional quality and health benefits.
Our cold-pressed oils are extracted using a traditional method that ensures the preservation of the oil's natural goodness. These oils are rich in essential nutrients, antioxidants, and flavor, making them a valuable addition to any kitchen.
... people are viewing this right now
---
In this Diwali Gift Box, you will discover a variety of cold-pressed oils, each with its unique flavor profile and health benefits. From the nutty goodness of cold-pressed almond oil to the aromatic richness of cold-pressed sesame oil, this gift box offers a delightful culinary experience.
Not only are these oils great for cooking, but they also have numerous health benefits. Cold-pressed oils are known for their heart-healthy properties, as they contain high levels of monounsaturated and polyunsaturated fats. They are also packed with vitamins, minerals, and antioxidants, which support overall well-being.
Our Diwali Gift Box is beautifully packaged, making it a perfect present for your family, friends, or colleagues. Whether they are health-conscious food enthusiasts or simply appreciate the finer things in life, this gift box is sure to impress.
So, this Diwali, spread the joy and love with our exquisite gift box filled with the goodness of cold-pressed oils. Give the gift of health and flavor, and make this festive season truly memorable.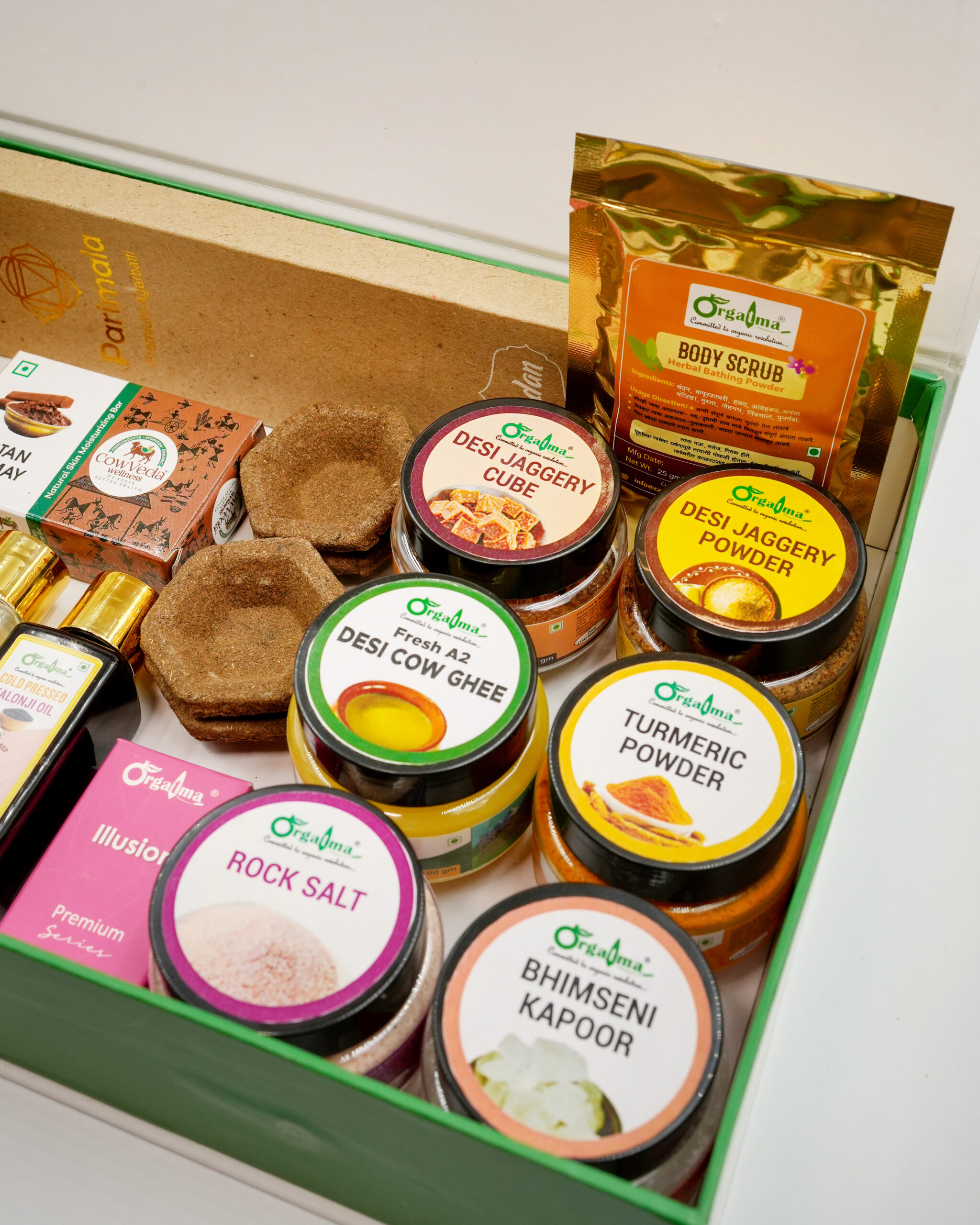 General Inquiries
There are no inquiries yet.